Requiem and Psalm 130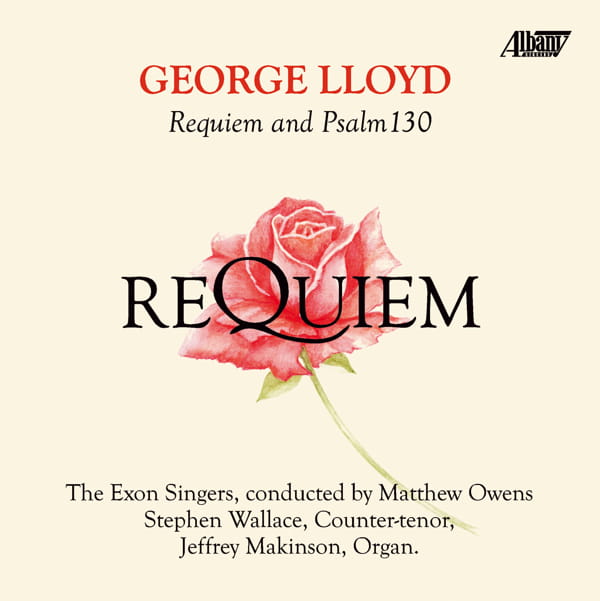 The score of George Lloyd's Requiem is inscribed "Composed in memory of Diana, Princess of Wales" but it was written as a valediction, as he knew that he did not have long to live. It was begun in autumn 1997, finished in late January 1998, and the score proofed in May; two months later he was dead. The brief booklet note explains that 'the simple scale of the forces - countertenor, small chorus and organ) reflects Lloyd's realisation that he might not be able to complete a large orchestral score in the time he had remaining to him. He fashioned himself a most touching headstone.
The work is unemphatically moving - it doesn't have the epic sweep of the best of his symphonies... instead, it speaks with a sober, understated dignity. Its composer being the man he was, the musical language is immediately accessible, and unashamedly melodic - his tunes melt in your ears. The harmonic world is less individual than much of the orchestral music, but I wonder whether that wasn't part of his design - a retreat of the individual before something larger and more important. And somehow the sentiment survives the relative anonymity of the language. Lloyd does use plenty of dramatic contrast, though: his chorus exclaim as well as whisper; soloists step forward from their ranks; the style ranges from richly Romantic to false-Medieval (in the Hostias and Sanctus'); the organ subtly underpins here and thunders there.


Psalm 130 (1995)

Psalm 130 is an a cappella pendant, growing from gentle beginnings into flowing, broad movement; there's some fine solo work here, too, from one of the sopranos in particular, whose bright tone cuts beautifully through the textures.
Matthew Owens and The Exon Singers produce an excellent account of both works, reliable in pitch, clear in diction, forceful in the climaxes, firm in the pianissimos, and countertenor Stephen Wallace and organist Jeffrey Makinson are no less assured; Albany gives them good sound, too. This is the kind of work that choirs all across the world would enjoy singing, and I will not be surprised if it travels far and wide. This fine CD might well prove to be its boarding pass. Martin Anderson, International Record Review, January 2003

Catalogue Number: TROY450

Psalm 130 was commissioned for the Exon Singers by John Owens.