George Lloyd - Diary of a Friendship
by Deborah and Bruce Reader
Deborah and Bruce Reader befriended George Lloyd after hearing the broadcast of his 8th Symphony, and went on to design a number of his CD covers. They later spoke about Lloyd's life and work as guests at many Recorded Music Societies all over the UK. They have written and published this Diary to mark George Lloyd's Centenary Year in 2013.
Bruce Reader is a classical music reviewer and critic and runs his own review website at Classical Reviewer. The Diary of a Friendship includes his review of George Lloyd's 12 Symphonies, together with a catalogue of works and discography.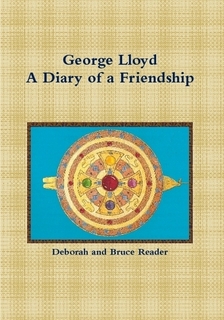 Paperback, 114 Pages.
Printed to order from www.Lulu.Com.
 £25.00